Accessibility for mobility-impaired persons ©
Blind and persons with very weak-vision
Watchout for obstacles which cannot be sensed by a cane.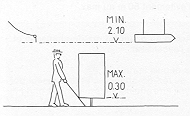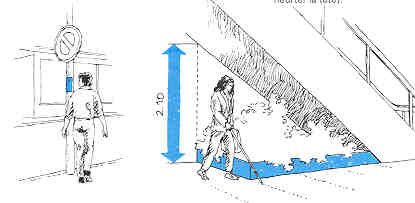 Provide tactile warning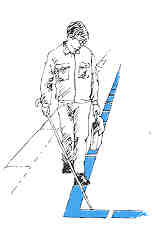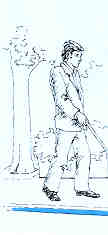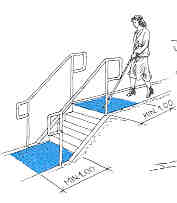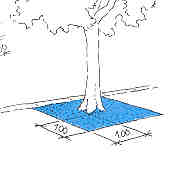 Provide safety barriers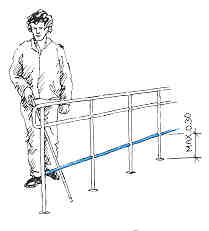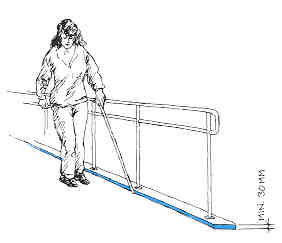 Lighting is an important directional cue.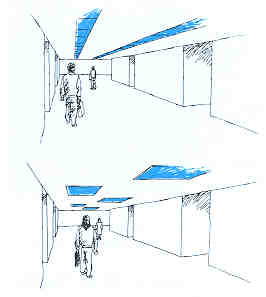 Linear lighting, as in the upper picture provides a good directional indication.
Staggered lighting (lower picture) is a bad indicator of direction.

Provide well-lit warning indications.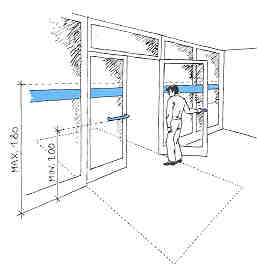 Back to the main handicapped-accessibility page .


---
The above diagram(s) are Copyright material belonging to
Ingenieur-and-Architekten Verband (SIA), Zurich, Switzerland.
Schweiz Invaliden-Verband (SIV), Olten, Switzerland.
Please refer to IMPORTANT NOTES concerning the above diagrams and text.
---