Accessibility for mobility-impaired persons ©
Reaching out from a wheelchair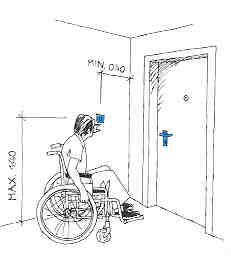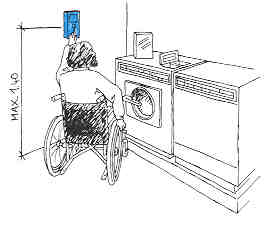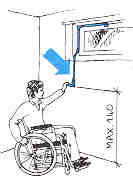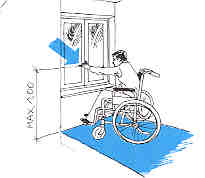 Door and window handles, pulls, latches, locks, and other devices should be kept at an accessible height. Not only is the placement of these devices important, they should also be easy and safe to operate.
They shall have a shape that is easy to grasp and operate with one hand. They should not require tight grasping, tight pinching, or twisting of the wrist to operate. They should not need excessive pulling or pushing effort.



Back to the handicapped-accessibility page.
---
The above diagram(s) are Copyright material belonging to
Ingenieur-and-Architekten Verband (SIA), Zurich, Switzerland.
Schweiz Invaliden-Verband (SIV), Olten, Switzerland.
Please refer to IMPORTANT NOTES concerning the above diagrams and text.
---